Carbon Steel Pipe
Fabrication
Custom Pipe Fabrication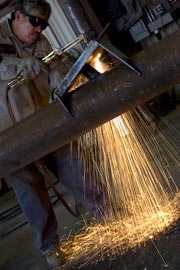 Kelly Pipe can provide a wide range of fabrication services. Please contact Kelly Pipe for all cutting, beveling, grooving, threading, and shot blasting over the diameter limits mentioned on the other pages.
Kelly Pipe also fabricates the following type of items: Custom Steel Fabricated Products for Water Works, Pump Station and Pipeline Contractors, Water Well Drillers, Oil and Gas Operators, Utility Companies, Architects, and Landscape Designers – Welding – Cutting – Cement Coating & Lining. Contact Kelly Pipe today.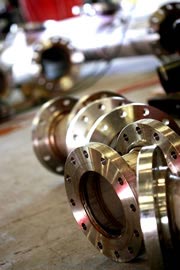 Kelly Pipe is proud to offer a wide variety of convenient, valuable pipe-related services to our clients.
Many of these services are value-added based on the nature of your order.








The Ultimate Pipe Source.

Contact one of our sales professionals now to get a competitive quote for any of your pipe needs. We pride ourselves as a reliable supplier of industrial pipe offering over 100 years of superior service. Trust Kelly to meet your needs and exceed your expectations while remaining competitive.