Carbon Steel Pipe
Steel Pipe Beveling
Pipe Beveling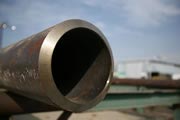 Beveling is the process in which we form an angle between the edge of a pipe and a plane perpendicular to the surface to a certain degree, most commonly used to prepare the ends of pipes for welding. Beveling can also be used for deburring the cut tends for safety and aesthetic reasons. We can apply any type of bevel to any degree required. Beveling can be applied to the face of any size or diameter of a pipe.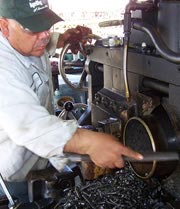 Kelly Pipe is proud to offer a wide variety of convenient, valuable pipe-related services to our clients.
Many of these services are value-added based on the nature of your order.








The Ultimate Pipe Source.

Contact one of our sales professionals now to get a competitive quote for any of your pipe needs. We pride ourselves as a reliable supplier of industrial pipe offering over 100 years of superior service. Trust Kelly to meet your needs and exceed your expectations while remaining competitive.